---
HOPE Buffalo Partners with NACS in Teen Pregnancy Prevention
Stan Martin is the Director of HOPE Buffalo, a community-led initiative to mobilize and engage youth, parents, schools, community organizations and health providers in preventing teen pregnancy in Buffalo. On January 26, Martin met with nearly two dozen local agencies and organizations to discuss best practices toward the goal of reducing teen pregnancy by 30 percent by the year 2020. Thank you to Mr. Martin, HOPE Buffalo, and all of the attendees for the important work you do!
---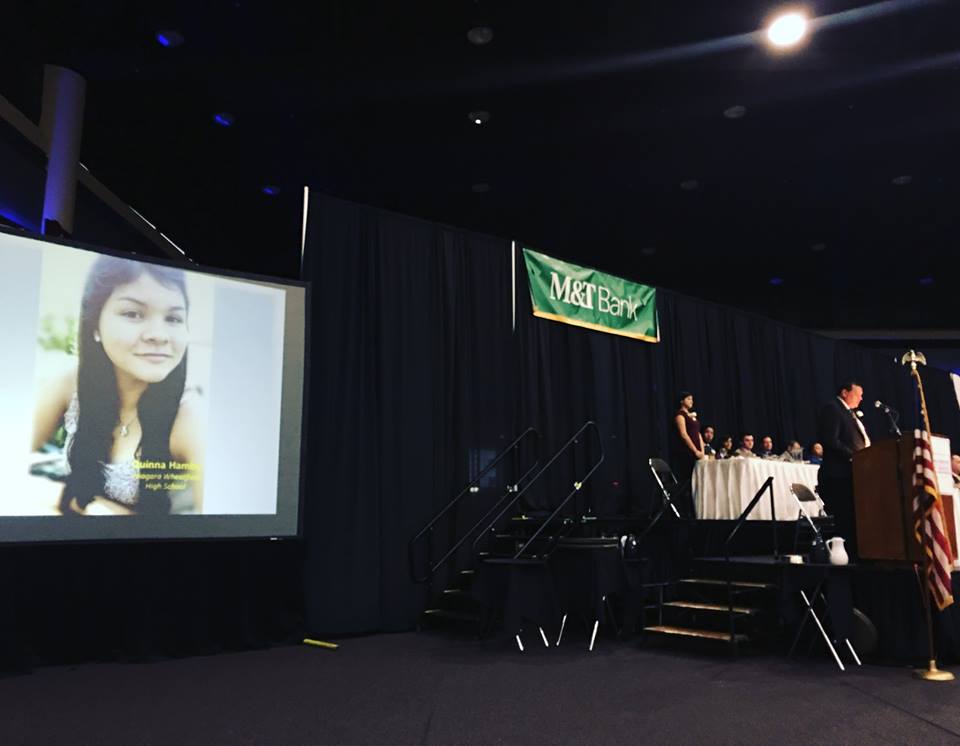 NACS's Michael Martin Co-Chairs the NFJC Awards Lunch
On Wednesday, NACS Executive Director Michael Martin co-Chaired the National Federation for Just Communities of WNY's Annual Community Leader Awards Luncheon. The youth honorees included Quinna Hamby, a member of the Tuscarora Nation (Turtle Clan) for her tireless work in changing a federal holiday to Indigenous Peoples Day at Niagara-Wheatfield high school and her commitment to supporting the Standing Rock Sioux in their resistance to the Dakota Access Pipeline.
Hamby traveled to the Oceti Sakowin Camp in North Dakota last fall where she worked with other Native youth from across Indian Country to mobilize and raise awareness in their home communities. Congratulations to Quinna!