NACS Celebrates the Grand Opening of its Lockport Office
Native American Community Services of Erie and Niagara Counties, Inc., hosted the grand opening of its newest location in Lockport on Tuesday, April 25, 2017. The nonprofit organization, which has offices in Buffalo and Niagara Falls, has expanded into Lockport with a full portfolio of human services. Tuesday's ribbon cutting ceremony was attended by Lockport Mayor Anne McCaffrey, along with dozens of agency representatives, community members and civic leaders from eastern Niagara County. We'd like to give a heartfelt Thank You to the City of Lockport for its warm welcome!
---

---
NACS Community Calendar
---
---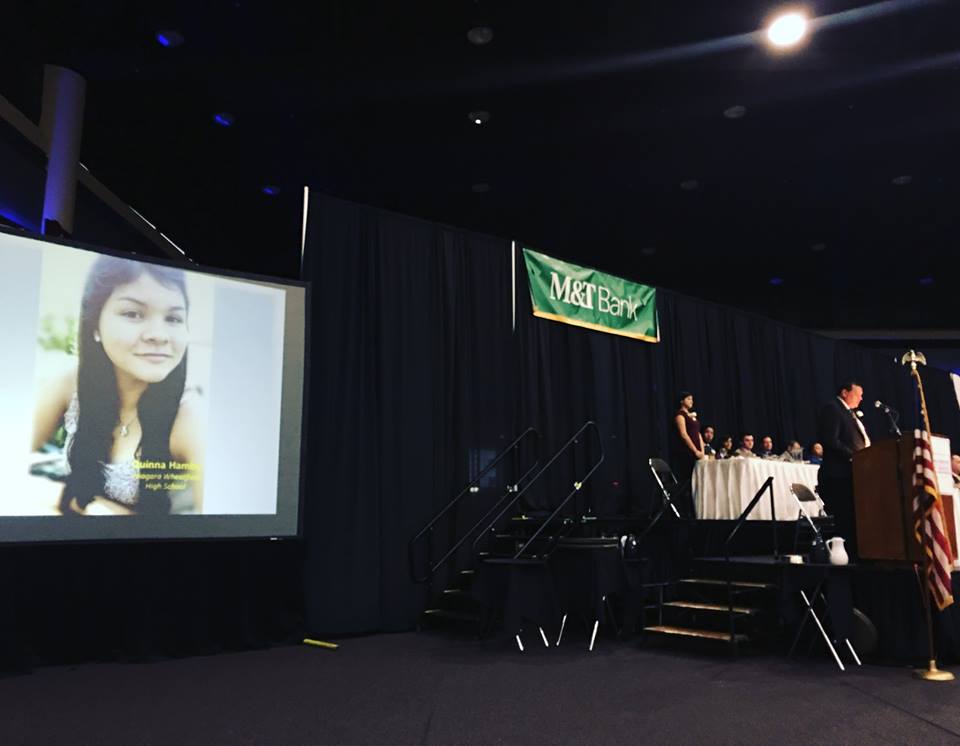 NACS's Michael Martin Co-Chairs the NFJC Awards Lunch
On Wednesday, NACS Executive Director Michael Martin co-Chaired the National Federation for Just Communities of WNY's Annual Community Leader Awards Luncheon. The youth honorees included Quinna Hamby, a member of the Tuscarora Nation (Turtle Clan) for her tireless work in changing a federal holiday to Indigenous Peoples Day at Niagara-Wheatfield high school and her commitment to supporting the Standing Rock Sioux in their resistance to the Dakota Access Pipeline.
Hamby traveled to the Oceti Sakowin Camp in North Dakota last fall where she worked with other Native youth from across Indian Country to mobilize and raise awareness in their home communities. Congratulations to Quinna!