Check our calendar for some of our upcoming events!
UPDATE:
The following cultural competency trainings are being rescheduled and new dates will be announced soon.
Saturday April 21
Monday April 24
Saturday April 28
NACS Community Calendar
---
Family Services: Snowflake Project
Its Christmas time and NACS Family Services have placed Snowflakes at Sweetness_7 Café, located at 220 Grant Street.

Left to Right: Melonee, Luis,
BSW Interns from Buffalo State College
The Snowflakes have the names, ages and gift ideas of what the individual child wishes for this year! Each child met with their Family Service Worker to be sure the wishes were age appropriate! There is still time to get a Snowflake. Gifts can be dropped off at Sweetness_7 any day between now and December 21st. If you don't have time to go out and get gifts, you can still pick a Snowflake and wrap up some money in it and put it in the NACS holder on the counter.
Many thanks to Prish Moran!
Owner of Sweetness_7 for welcoming and supporting the Snowflake Project!
Below are photos from our Snowflake drive at Beechwood Nursing Home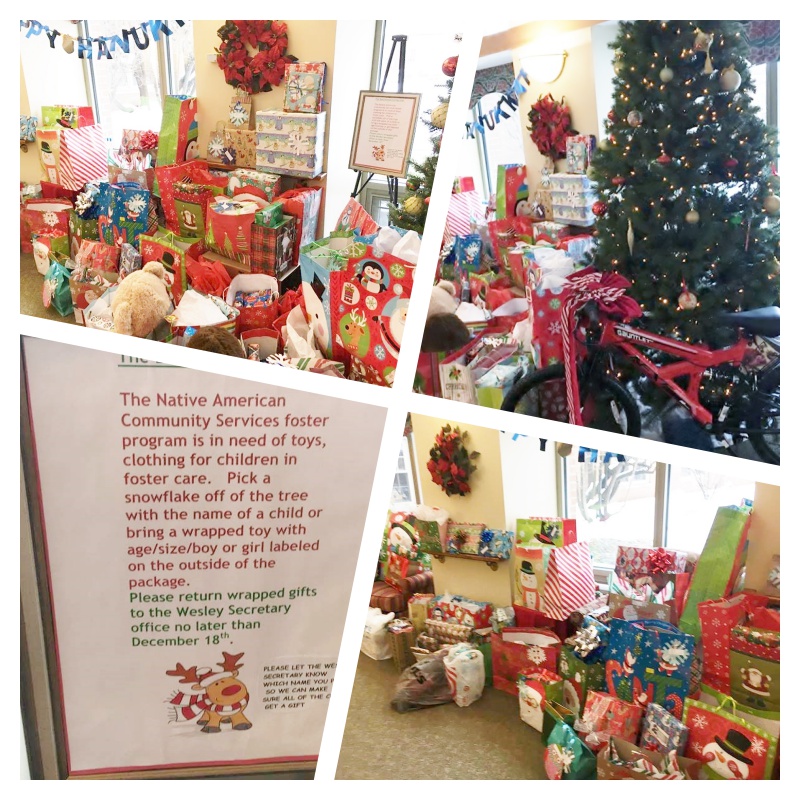 ---
Thanksgiving Time at NACS for family services this year was fantastic!
Family Services celebrated their 1st ever
Thanksgiving bash!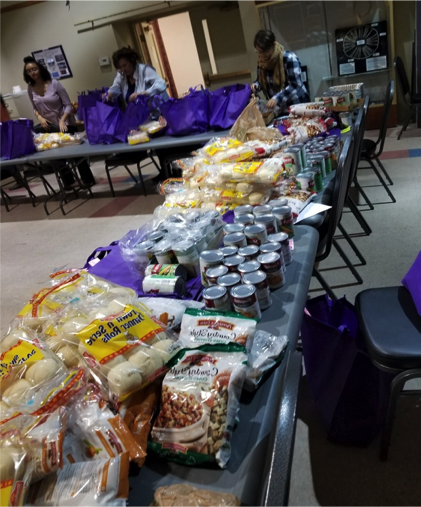 Left to Right: Molly, Lynne, Danielle
Family Service workers would like to thank Independent Health with the donation of almost $1,200 and the Food Pantry for donating food. With these donations 75 families were able to have a Thanksgiving meal, complete with a $10 Tops gift card to purchase their turkey!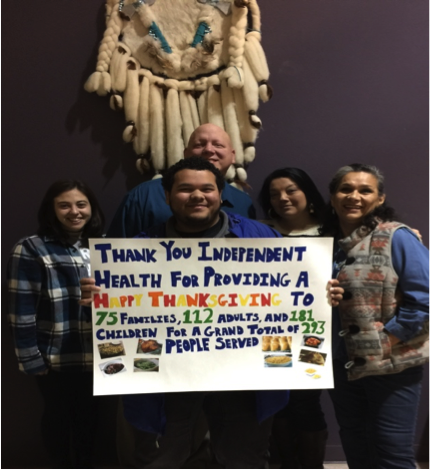 Left to Right Family Services Staff and Interns: Claire Kalban, Luis Maisonet, Anna Miller, Bonnie La Forme Back Row: Chris Covey
We want to let you know that your generosity was very much appreciated by staff and especially the families!
========================================================================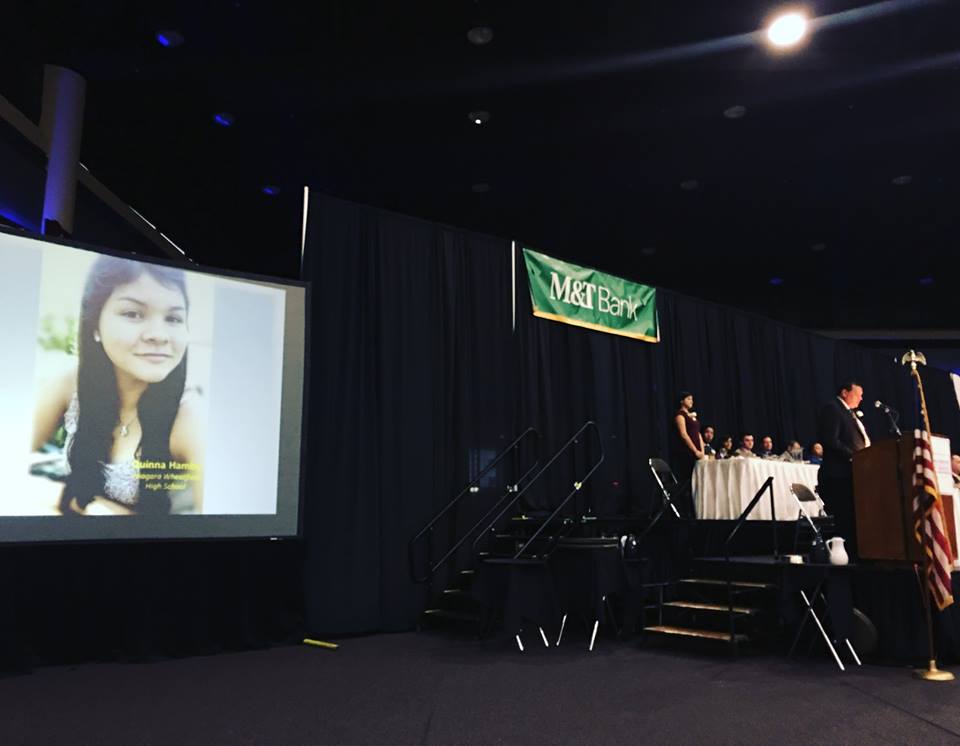 NACS's Michael Martin Co-Chairs the NFJC Awards Lunch
NACS Executive Director Michael Martin co-Chaired the National Federation for Just Communities of WNY's Annual Community Leader Awards Luncheon. The youth honorees included Quinna Hamby, a member of the Tuscarora Nation (Turtle Clan) for her tireless work in changing a federal holiday to Indigenous Peoples Day at Niagara-Wheatfield high school and her commitment to supporting the Standing Rock Sioux in their resistance to the Dakota Access Pipeline.
Hamby traveled to the Oceti Sakowin Camp in North Dakota last fall where she worked with other Native youth from across Indian Country to mobilize and raise awareness in their home communities. Congratulations to Quinna!